Grain man: Yotam Ottolenghi's recipes for rice suppers
Theres no great ability needed to cook rice properly other than choosing the right rice for the job in the first place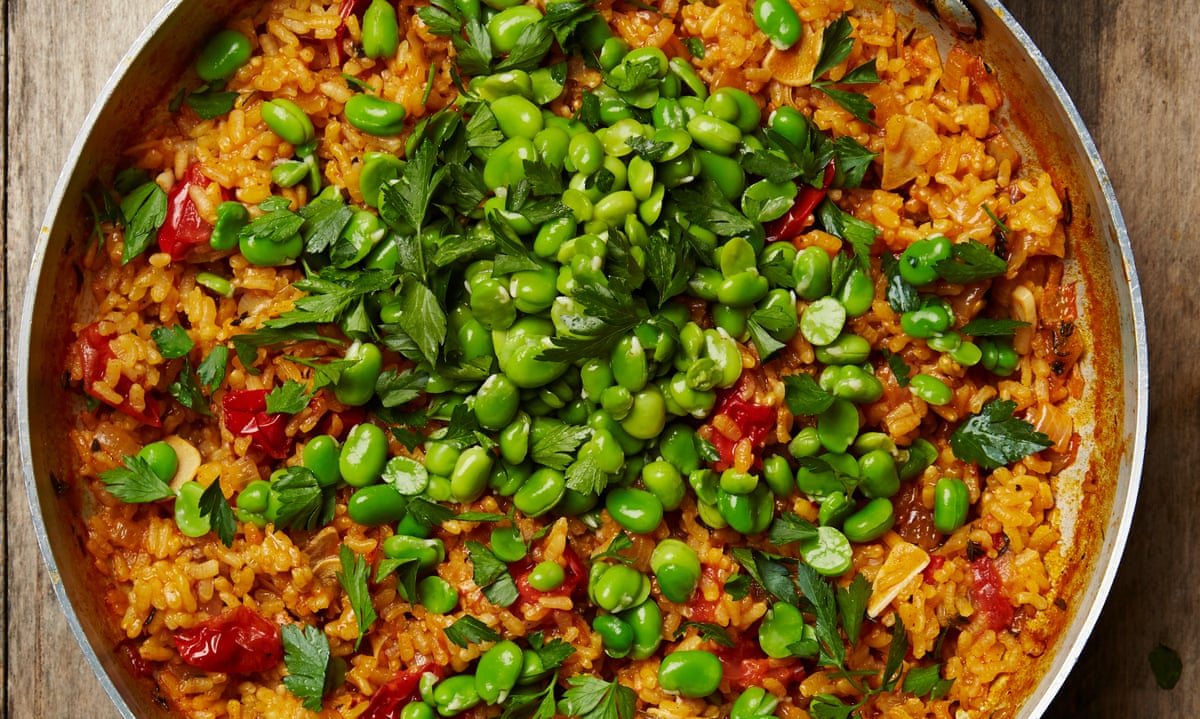 Inever understood why people are intimidated by cooking rice until I started reading up on it. The more "youre reading", the more you learn how many ranges there are( more than 40,000 !), not to mention all the categories and sub-categories within them. The style to cook rice, then, varies according to texture, sizing, shape, colour and intent. The fact that many people swear by a rice cooker abruptly makes a lot of sense.
To hugely simplify a complicated( paddy) field, I usually reach for long- or short-grained rice. Long-grained rice( of which basmati is one) has less starch than short-grained( sushi and paella rice being two ), so will be quite illumination and fluffy once cooked, with each grain distinct.
The difference between brown and white basmati rice, meanwhile, is that the brown still has its outer hull and bran. The outcome is therefore chewier and nuttier than the hulled, white kind; and, because theres more for the water to get through to cook the rice, it takes longer. But what brown rice involves in patience is more than made up for by the fact you dont have to get the amount of water exactly right: you cook brown rice much as you do pasta ie, in lots of simmering water.
When it comes to the short-grained rice in todays saffron and broad bean dish, its worth investing in proper paella rice: look for the words bomba or calasparra on the packet, because they have the texture youre after firm yet giving, unlike risotto and other short-grain rice.
As long as youve got the right rice, youre free to take autonomies wiuth the other ingredients, as Ive done here.
Saffron and broad bean paella
This is by no means a traditional paella in terms of ingredients theres no chicken, rabbit or snails; no seafood, either but the cook method is. The key to a paella is to simmer the rice uncovered and, crucially, to resist the exhort to stir it, so it absorbs all the liquid. If the base develops a nice, crisp bottom, all the better: thats the bit prized by aficionados. This serves four as a side dish or, with a salad, light meal; or bulk it out with grilled seafood or chorizo, as a nod to tradition.
300 g podded broad beans( fresh or frozen )
2 tbsp olive oil
1 onion, peeled and approximately chopped
2 garlic cloves, peeled and thinly sliced
1 tsp sweet smoked paprika
tsp saffron threads
2 tbsp fresh thyme leaves
200 g paella rice
100 ml dry sherry
500 ml vegetable stock
150 g cherry tomatoes, cut in half
3 strips finely shaved lemon scalp, plus 2 tsp lemon juice
Salt and black pepper
10 g flatleaf parsley foliages, approximately chopped
Bring a small saucepan of salted water to a simmer, blanch the beans for a minute, then drainage, refresh and remove and discard the papery skins.
Heat the petroleum in a large saute pan( or paella pan) on a medium-high flame. Fry the onion for seven to eight minutes, stirring occasionally, until soft and caramelised, then add the garlic and fry for a minute. Add the paprika, saffron, thyme and rice, stir for a minute, to coat all the rice, then add the sherry and reduce for 30 seconds. Stir in the stock, 150 ml water, the tomatoes, lemon scalp, a teaspoon of salt and plenty of pepper, bring to a simmer, then turn away the heat to medium. Simmer for 20 -2 five minutes dont stir! until the liquid is absorbeds and the rice cooked. Lift out and discard the lemon strips, spoonful the broad beans on top of the rice, scatter on the parsley, drizzle with lemon juice and serve at once.
Basmati rice with black cardamom and caramelised onion
This is a lovely side for slow-cooked lamb or any tagine. Serves four.
300 g basmati rice
6 black cardamom pods( or 10 green cardamom pods ), gently crushed
2 bay foliages
20 g unsalted butter
Salt
1 tbsp olive oil
1 onion, peeled and thinly sliced
4cm piece fresh ginger, peeled and cut into julienne sticks
tsp ground cinnamon
1 tsp honey
40 g toasted flaked almonds
Heat the oven to 220 C/ 425 F/ gas mark 7. Spread out the rice in a high-sided, 20 cm x 30 cm cooking tray.
Put the cardamom, bay, butter and half a teaspoon of salt in a small saucepan. Add 550 ml water and bring to a simmer. Tip the water over the rice in the tray, and cover tightly with aluminum foil, to seal. Bake for 25 minutes, then set aside, still encompassed, for 10 minutes. Take off the foil and stir the rice with a fork.
While the rice is cooking, hot the oil in a frying pan on a medium-high flame. Fry the onion for six minutes, stirring a few times, until golden brown, then add the ginger and fry for two minutes. Add the cinnamon and honey, turn the heat to medium-low and cook gently, stirring often, for five minutes, until the onions run dark caramel in colouring. Stir in the nuts, spoon on to the rice and serve.
Minty brown rice with wilted greens
Read more: www.theguardian.com